Which tools to use to support your content strategy
Earlier this month, I gave a talk at the Digital Superchats event on why content is the most integral element of your marketing strategy moving into 2023. I've published a full write up of my talk here, but I wanted to pull out the section where I gave a rundown of the most useful tools I've used to support content strategies into this handy list.
I strongly believe that across marketing, the best approach is a clever combination of manual input and tools / software. You have to understand where it's best to utilise both for the most effective and efficient strategy.
In my talk, I gave a breakdown of the three core areas that I believe we should all start out with before developing a content strategy:
 Understanding the true keyword landscape: There needs to be an understanding of how someone reaches a particular decision in relation to interacting with a product or service, and this will differ by product, market, motivation and intent. So we need to look at keyword research in a more scientific way and understand what's influencing decisions.
 Analysing audience sentiment: It's important to overlay any keyword data with the sentiment landscape, you can get this data from social media and it'll help you understand your audience's perception of your brand or product. This is important for when it comes to what content you actually need to produce and what content techniques need to be considered as well as what distribution platform is best.
 Developing trend mapping: We need a full understanding of the trend landscape, so what's in demand amongst your various audiences? And this might not be just related to your product or market, but what's trending amongst them in a wider sense. It's important to keep your finger on the pulse and understand how topics, conversations and wider socio-economic trends could be impacting your user journey.
From a manual point of view, when developing your strategy you have to start off with a really strong understanding of your business and business needs, and then map out your audiences.
This will need data of course, but predominantly this needs to be a manual conversation within your team because this needs to be overlayed with who you want your customer to be, and this can only come from manual insight.
Then, you can start to work your way through the above steps, and I've pulled together a list of tools I think are useful to use to speed up the process and make it more effective throughout:
This is a free keyword research tool which allows you to explore deeper queries related to your original keywords. This is particularly useful when mapping out your true keyword landscape.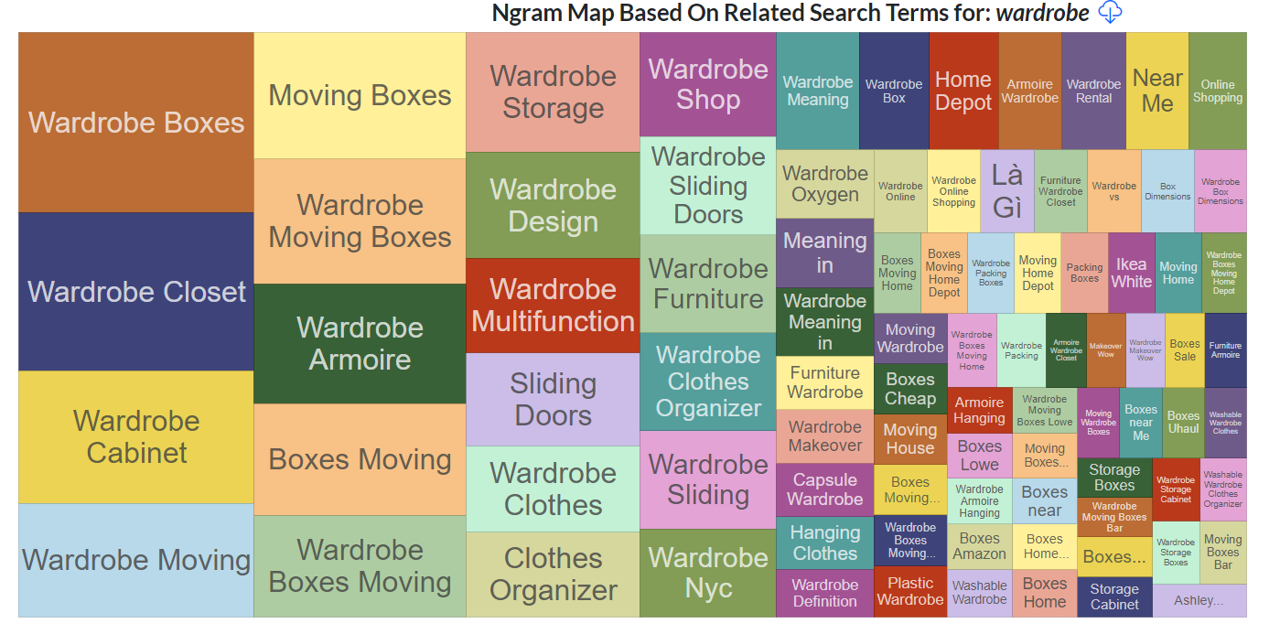 This tool also gives some great keyword insights, as well as allowing you to group keywords at scale before categorising them further.
This can help to make content production easier as it gives you a clear idea of when you need to break out a topic into a subset of pages.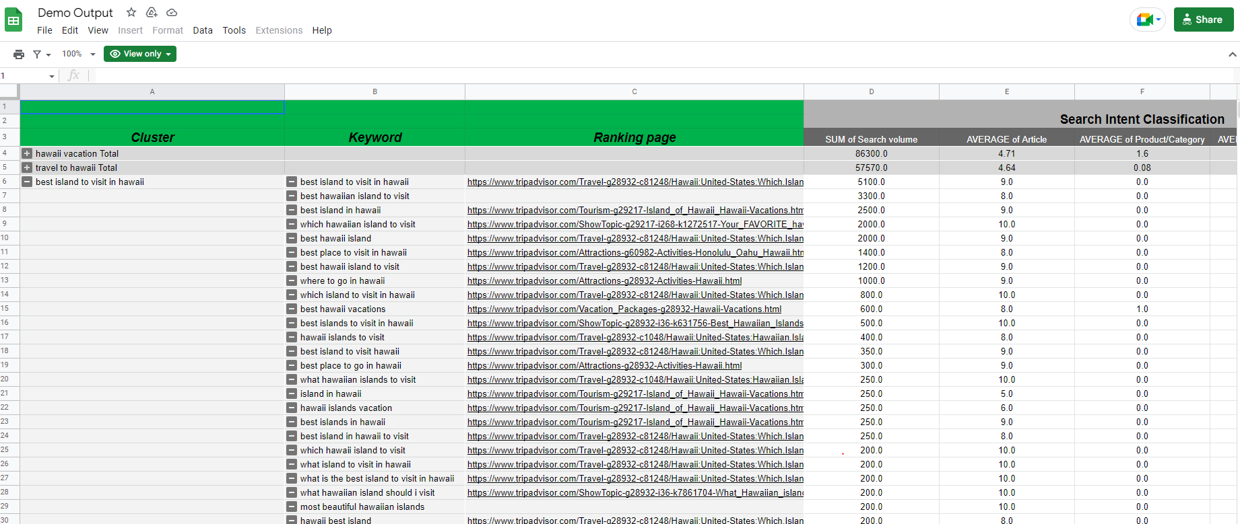 AWR is brilliant for showing your market share and overall visibility against search competitors, which can then help you prioritise your content strategy towards certain areas.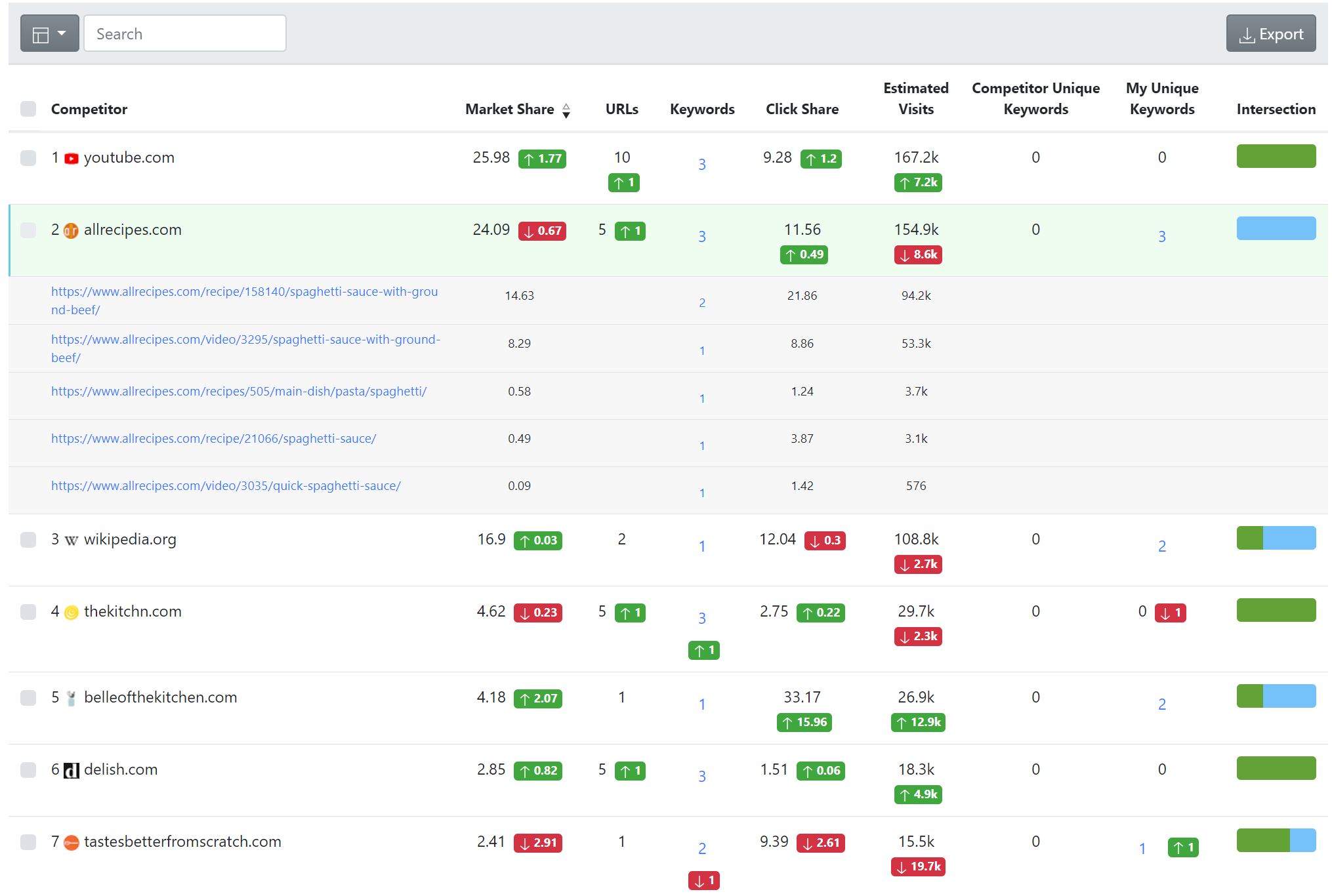 Stat also does a really similar job, giving you really valuable share of voice metrics, so you know who owns the most visibility for a given keyword set.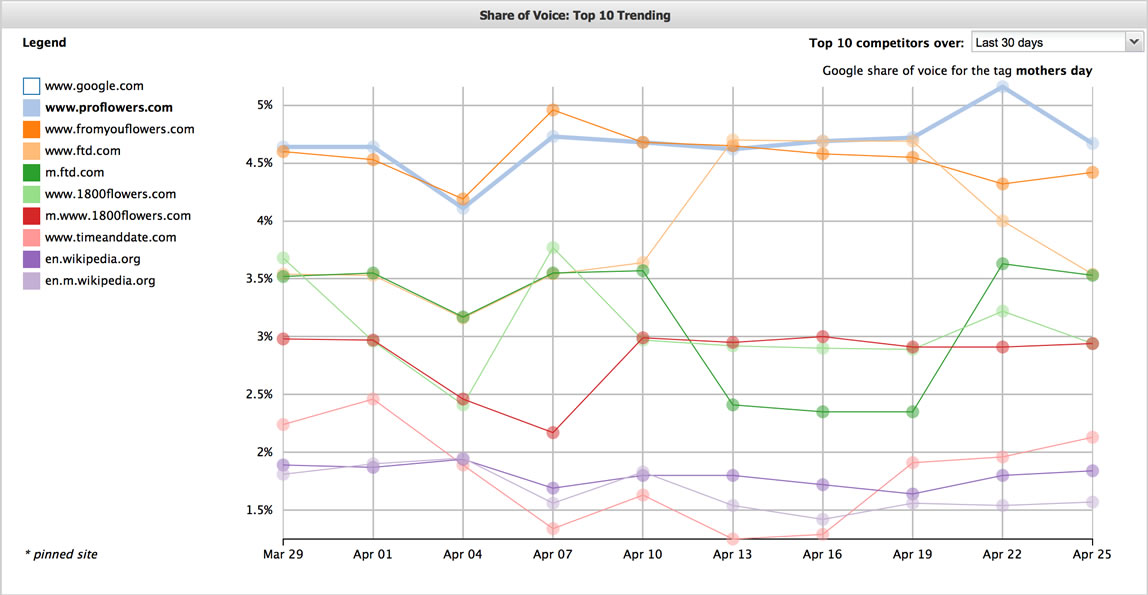 A tool called Content King is a great content auditing platform so you don't forget the basics with your existing content.
It audits things like image alt text, redirect links, Core Web Vitals metrics, your XML sitemap – essentially, it's picks up any areas where search engines aren't able to access or analyse your website properly.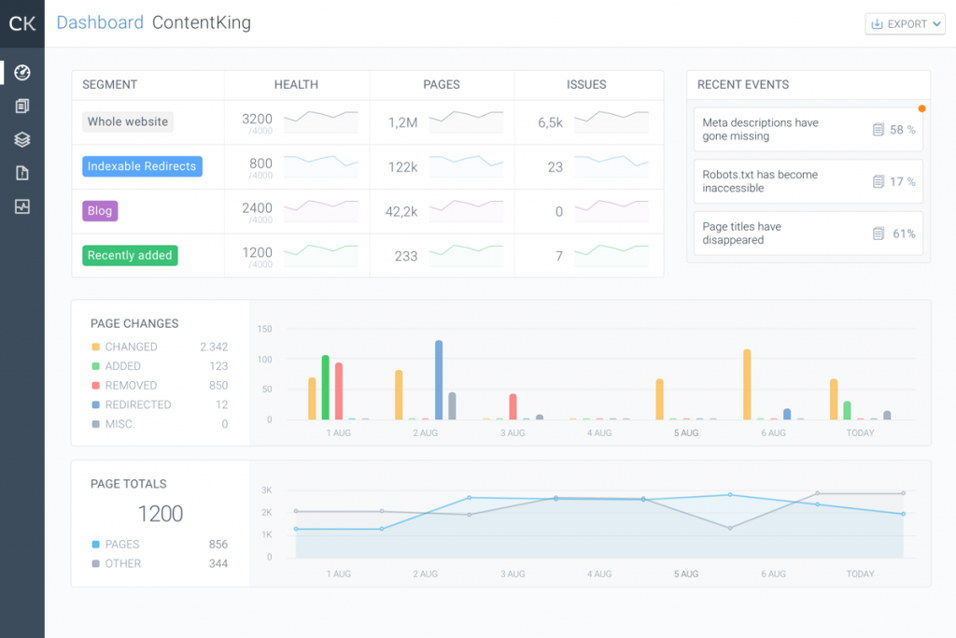 6. Trend mapping
We use our own trend mapping tool, where we feed in Google trend data to our keywords, helping us plan content in line with demand. There's a lot of fluctuation month to month for many markets so it's important to factor in demand trends so you're not just focusing on a static average monthly search volume figure.
Whilst this tool isn't available unless you're a Wolfenden client, you can do this yourself – albeit a bit more manually – by pulling Google trend data and overlaying keywords to see fluctuations across product types for example.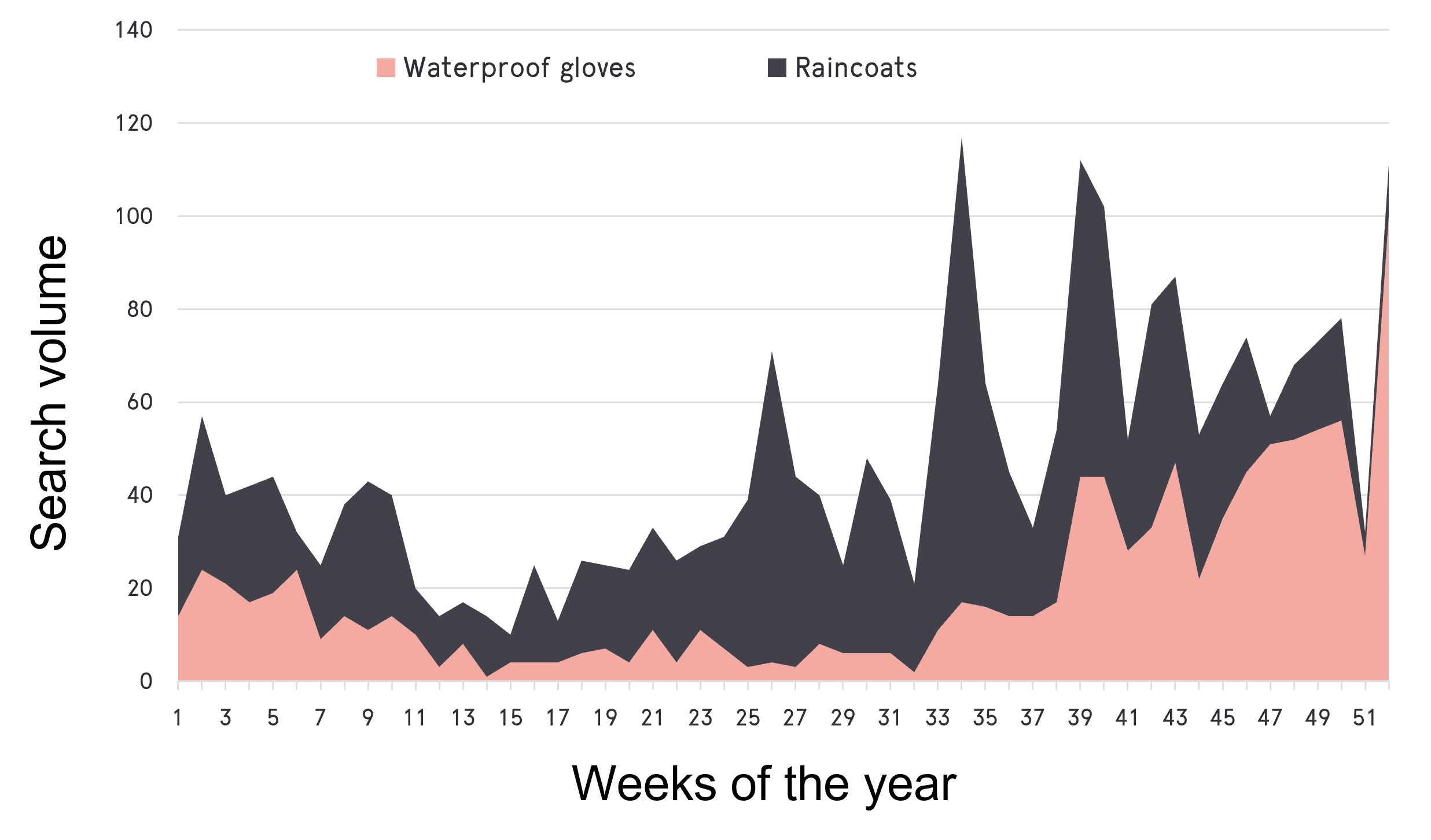 Don't shy away from AI for content creation either – certainly, don't use it on its own to create reams and reams of content which has absolutely no value add to your customers, but when used in the right way, it can be used to support a more efficient strategy.
A lot of people shy away from AI to create content because they have this outdated view that it's quite glitchy and clunky to use, and it did used to be, but now there are tools such as OpenAI which are super intuitive and when fed just a line or two of the right information and the right angle, can produce insightful, unique and relevant content.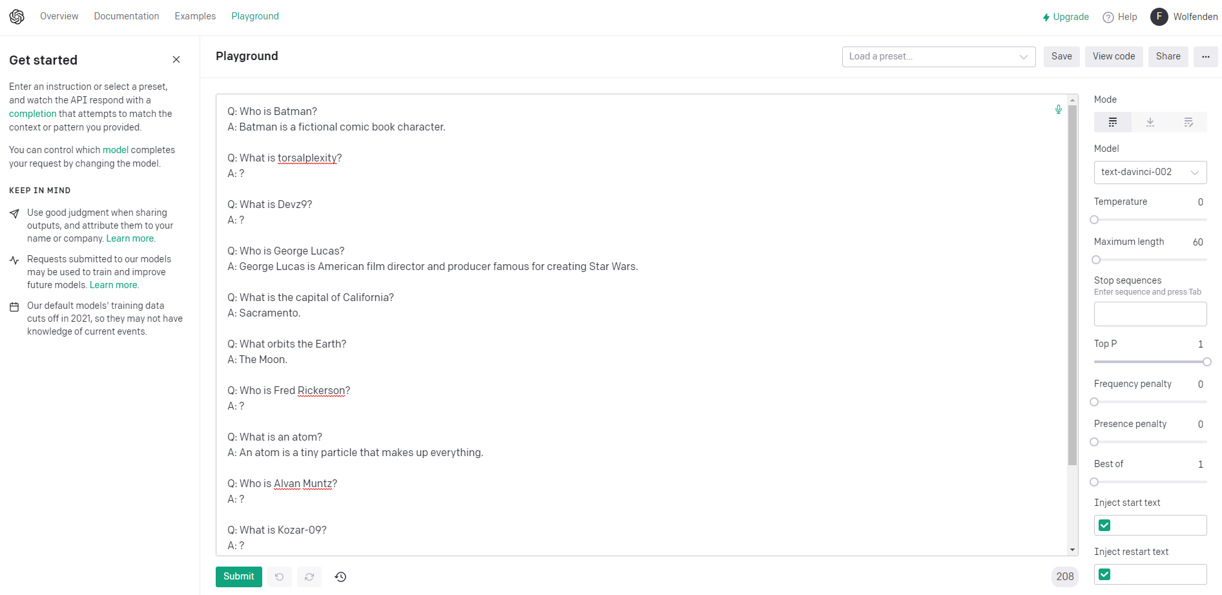 Like I've said, the best strategies come from a combination of both – we can be smart about where software and AI can support our strategy and execution, but ultimately it needs manual direction and review.
8. Google Analytics 4
Ok, not really a tool, but it's worth mentioning that Google Analytics 4 (GA4) has some really useful features for gathering more data on your user journeys.
Funnel exploration in GA4 lets you visualise any drop-off points and abandoned journeys, as well as how customers become repeat customers. It also lets you filter this by various audience segments, event segments and session segments – in other words, you can view the typical journeys for certain demographics of audiences, audiences who have arrived on the site through a particular channel, or audiences who are looking at / buying a particular product.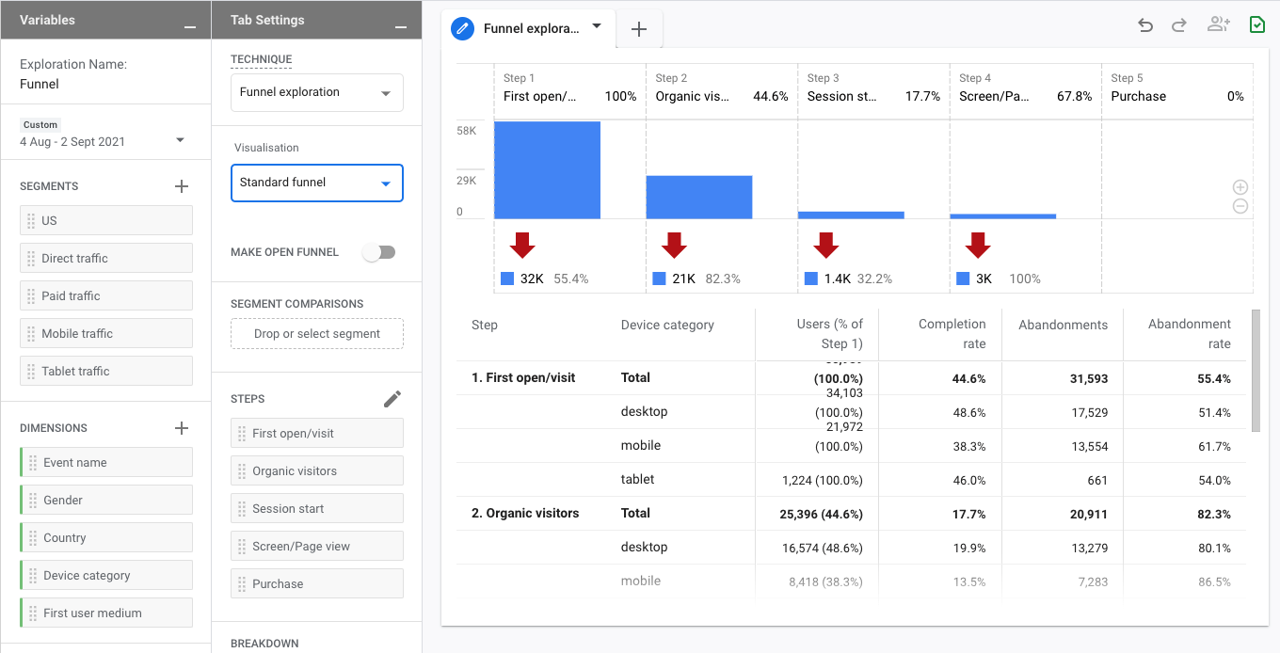 Are there any tools you use for your content strategy that I've missed? Let me know on LinkedIn, and get in touch for a chat if you'd like any support planning your content strategy for 2023.
Latest Insights From The Team.
Explore our team's latest thoughts and actionable advice from our blog to support your digital marketing strategies.